Alder Healing & Wellness Services
At Alder Healing Center, we provide a wide range of services and you are sure to find something you love!
It's Easy To Schedule Your Alder Healing Center Services
Schedule your service by using our Alder Healing Center Official App, available on the Google Play and Apple App Stores.
And, of course, you can also still call 630-328-3928 to schedule your service. Please leave a message if it's after hours.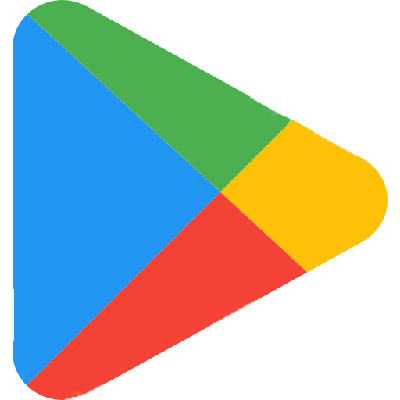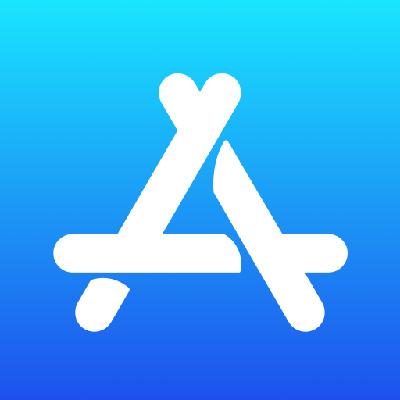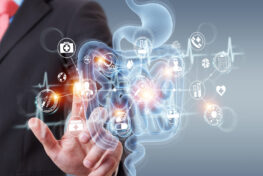 COLON HYDROTHERAPY
Colon Hydrotherapy (also called colonic irrigation, or colon cleansing) is a safe, effective method of removing waste from the large intestine. By introducing filtered and temperature-regulated water into the colon, the waste is softened and loosened, resulting in evacuation through natural peristalsis. This restorative process is intended to cleanse trapped impurities.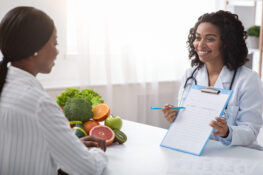 ZYTO BALANCE SYSTEM
Even though there are many excellent nutritional supplements to choose from, one size does not fit all and your individual needs change from time to time-making it difficult to know what products, oils, and supplements would most benefit you today. With ZYTO technology, you can determine your biological coherence for Virtual Items representing specific nutritional products, oils, and supplements.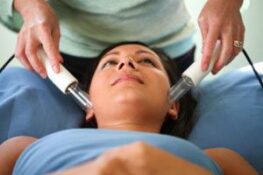 LYMPHATIC ENHANCEMENT THERAPY
Lymphatic Enhancement Therapy and Manual Lymph Drainage restores full body lymph flow with gentle approach providing reduction of inflammation, edema and pain.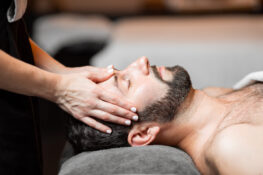 CRANIOSACRAL THERAPY
Craniosacral Therapy (CST) is a gentle hands-on method of evaluating and enhancing the function of the craniosacral system, this physiological system helps protect and assist the delicate tissues of our nervous system; such as the brain, spinal cord and fine nerve fibres.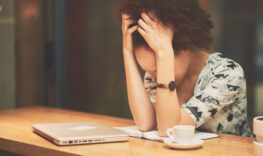 ELIMINATING UNRESOLVED EMOTIONAL ISSUES
A large number of adult conditions – heart disease, diabetes, obesity, alcoholism, occupational health, and job performance – are associated with the pre-verbal conditioning associated with childhood traumas. Dr. Shemuel Israel's approach involves the action of helping you examine your own world in such a way as to integrate unresolved issues, gain insight, increase awareness, and reduce unwanted thoughts and feelings.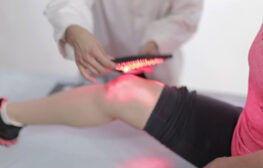 INLIGHT WELLNESS SYSTEMS
InLight Medical LED light therapy systems are different than any other pain relief remedy you've tried. LED light therapy supports the body's natural healing processes to reduce pain and inflammation. Wavelengths of multicolored light, known as poly-chromatic light, deliver unique benefits that our bodies can only receive from low-level light therapy.
DO YOUR BODY GOOD
Keep your digestive tract healthy.  Ask me how!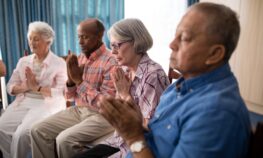 PRAYER MINISTRY PROGRAM
This ministry is bible-based and focuses primarily on "unlocking the doors of our heart" to bring healing, repentance, reconciliation, and inner transformation and will bring healing to the areas of our life where we've experienced or witnessed shock, trauma and/or conflict.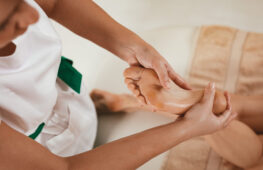 REFLEXOLOGY
Reflexology is the practice of applying pressure to the feet, hands and head utilizing specific thumb, finger and hand techniques with or without the use of oil, cream or lotion based on a system of zones and reflex areas that reflect an image of the body on the feet and hands with a premise that such work effects a physical change in the body.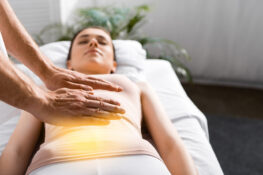 REIKI
Reiki is the combining of universal energy with individual energy to open pathways of healing. This healing method involves placing the hands on or just above the body in order to align and bring healing energy to organs and glands.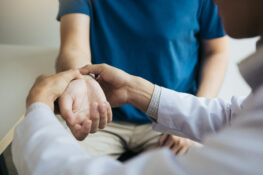 HEALING TOUCH
Healing Touch is an "energy therapy" that uses gentle hand techniques thought to help re-pattern the clients energy field and accelerate healing of the body, mind, and spirit. The practice is based on the belief that human beings are fields of energy that are in constant interaction with others and the environment.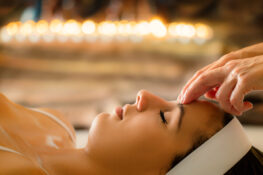 EFT (Emotional Freedom)
EFT is a simple yet remarkable healing system that reduces the stress that underlies much disease. It has proven itself successful in many scientific studies.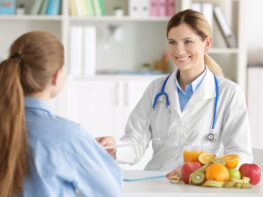 NUTRITIONAL CONSULTATION
Start on a time frame of 30 min. Some of our clients may consider a 1 hour of Nutritional consultation based on the intuitive reading plus a Questionnaire of concerns or how they feel. This service Requires a previous Reading and healing service.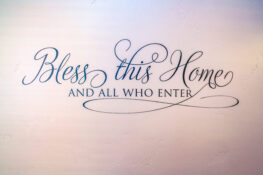 HOME & OFFICE SPIRITUAL, ENERGETIC CLEANSING & BLESSING
As we consider clearing our environments (homes, businesses and our land) this is a part of our healing part of our teaching and learning. To have a place with positive vibes, which will influenced the energy of our invironment(s).  Just like we physically clean our homes it is important to reset and restore the energies we can't see like EMFs, Radiowaves, Microwaves, including 5G. The energy of others and things and people around us profoundly affect how we feel, sense and have the vitalilty to live a whole and happy life and yes a whole lot more.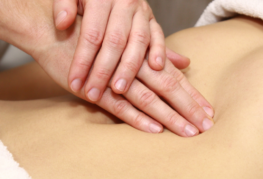 QUANTUM COLONIC BUSTER: (PRE-COLONIC TUMMY WORK)
15 Minute massage pre-colonic to really get thing ready to move – front; ½ hour front and lower back to release tension from the muscles and nerves that may be inhibiting and causing stool not to move and clear through blocked or stagnate energy.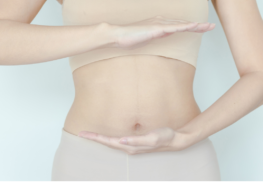 AHHH CALMING COLONIC MASSAGE (POST-COLONIC TUMMY WORK)
After a colonic enjoy a soothing massage with custom essential oil blend – 15 minutes; 30 minutes; 60 minutes; 90 minutes.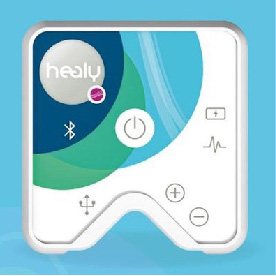 HEALY
Healy is a wearable holistic wellness device used to balance the body's energetic field and activate your self-healing capacity. Your cells act as transmitters and receivers. How your cells transmit and receive communication is imperative and can directly impact your health.
Imbalances in your body occur when the exchange of healthy body processes are being disturbed by physical and emotional challenges.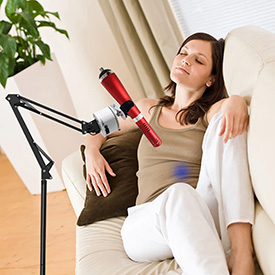 iTERACARE
The iTeraCare Device is a non–invasive, safe and natural way to help improve your health and wellbeing. This therapy helps blood flow with normal healthy cells absorbing the Tera Waves while dormant cells are re-activated, stimulating the body's own natural healing processes to help reduce inflammation, improve circulation and promote relaxation.