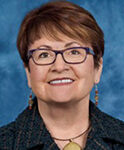 Eva Gairabetoff, BA, RM/T, HTPA
Reiki Master Teacher, Wellness Advocate, Certified NSP IN.FORM Coach
Eva helps you eliminate physical, emotional and spiritual imbalances brought on by the pressures and stress of day-to-day encounters. Her mastery of numerous complementary alternative natural healing disciplines and tools works synergistically to promote total wellness. She shares with you these forms of healing:
N

Colon Hydrotherapy

N

Specialized Reiki classes where you learn self-empowerment and self-healing practices; and as a Reiki practitioner, how to provide effective healing sessions for others

N

Individual consultations and educational sessions utilizing Nature's Sunshine's IN.FORM Gut Health and Weight Balancing program, which integrates helpful technologies, healing herbs, nutritional supplements, and aromatherapy

N

Energetic healing tools and devices that protect and safeguard your energy field

N

Dowsing to clear negative energies and raise vibrations
N

Bachelor's Degree in Special Education

N

Reiki (Usui) Master Teacher Certification

N

Healing Touch Practitioner Associate (Level 4)

N

Japanese Reiki Master Certification

N

Certified NSP IN.FORM Coach

N

Classes in Herbs, Aromatherapy, Dowsing, and many others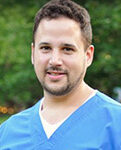 Nick Talbot, BS, LMT, LET, CLT
Lymphatic Practitioner & Complete Decongestive Therapy (includes bandaging)
Through my biomedical educational background, years of holistic health experience, and certifications, I can help improve your life and health through lymphatic enhancement using the Lymphstar Pro Instrument. It is an Electro-biology device and has been in use for over 120 years. It emits a low energy vibration that is safe and relaxing to experience. It is an electronic device that uses therapy heads containing noble gases in glass tubes. The gases are ionized by a high voltage field at low current. The therapy heads emit various fields of energy when touched onto the skin.
These vibrational energies are:
an electrostatic field this field dynamically pulsed' at low frequencies to create acoustic waves an electro pressure field is created by the use of two therapy heads on various locations When coupled with a therapist's caring attention and manual drainage techniques, you have a highly effective therapeutic system we call Lymphatic Enhancement Technology (LET).

Being 1 of 200 unique Certified Therapists in the country, I am able to provide a therapy that is not widely practiced. In addition, I completed my Licensed Massage Therapy program in the Fall of 2016 and am licensed in the state of Illinois. Also, I have completed my Complete Decongestive Therapy Certification as a Certified Lymphatic Therapist in Fall 2017.